Whether with logistical solutions, whether in the recovery of degraded areas, productive reforestation, encouraging entrepreneurship, conserving forests or even supporting institutions and strengthening community initiatives, mining can be a factor in diversifying the economic matrix of territories and, throughout its cycle, generate the conditions for the transition towards sustainable development, based on the new economies.
To advance and strengthen solutions that reconcile economic development, the reduction of inequalities and the conservation of forests and socio-biodiversity, the Brazilian Mining Institute (IBRAM), academia and different sectors of the economy, will meet from August 30 to September 1, 2023, in Belém, for the International Conference – Amazonia and New Economies.
The event will bring presentations, debates and business exhibitions, with the participation of authorities, specialists, investors, organizations and leaders who have worked with the theme in the Amazon.
Date:
August 30th – 6pm to 9pm
August 31st – 9am to 6pm
September 1st – 8:30 am to 1:00 pm
CEBRI supports the initiative and will be present at the discussion, on August 31, in a panel on national issues and Brazil's performance in the G-20, check it out:

STAGE 3 – NATURE AND DEVELOPMENT

8/31 – 6 pm to 7:30 pm
BRAZIL AT THE G-20
The panel will discuss Brazil's performance in the G20, in the face of climate change and the ecological transition, looking at the role of the Amazon in the global context.

MODERATOR:
Izabella Teixeira – Former Minister of the Environment, Co-President of IRP-UNEP and Member of the UN Economic and Social Council

SPEAKERS:
Sergio Gusmão Suchodolski – Senior Fellow of the Brazilian Center for International Relations (CEBRI)
Hussein Kalout – Researcher at Harvard University and Advisor to CEBRI
Ana Yang – Executive Director of Chatham House Sustainability Accelerator
Marcos Caramuru – Ambassador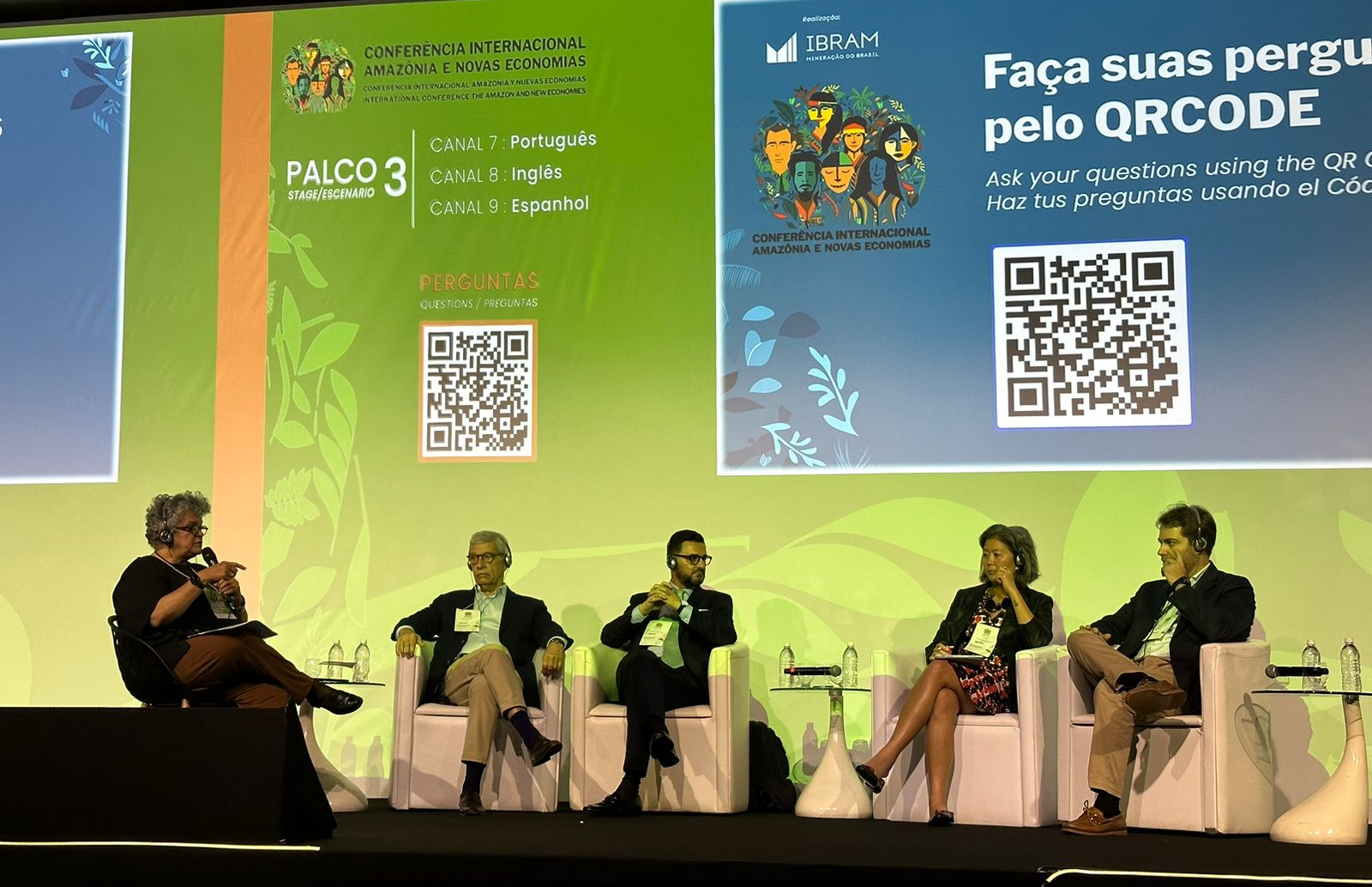 See the full program of the Conference HERE.