Podcasts
Conteúdo
Program
09h30

Registration
10h00

Opening
10h15

Lecture and Debate
About the Speaker:
Roel van der Veen is Academic Advisor at the Ministry of Foreign Affairs of the Netherlands, since 2007. His work for the MFA focused especially on Dutch relations with Africa and Asia, and with policy development and strategy. He received his PhD in 2004 on a dissertation called 'The disintegration of states in Africa: The interaction of politics, economics, culture and social relations, 1957-2003'. In 2009 he became a part-time professor of International Relations at the University of Amsterdam and in 2010 he also became a part-time professor of Dutch Foreign Policy at the University of Groningen. Roel van der Veen played a pivotal role in setting up the Tracking Development comparative research project. He also participated in various other international research projects on development issues, sponsored by Dutch development cooperation. He published the books "What Went Wrong Wiht Africa: A Contemporary History" and "Asian Tigers and African Lions: Comparing the Development of Southeast Asia and Africa".
Partnership: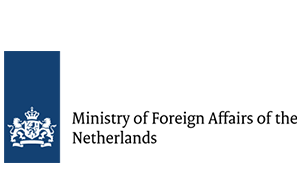 Fotos
voltar
Local
R. Candelária, 9 - Centro, Rio de Janeiro - RJ, 20091-020, Brasil
Thu Nov 26 00:00:00 BRST 2015
10:00 às 12:00
Informações gerais
Os eventos do CEBRI são gratuitos. Em caso de falhas no site, inscreva-se através do email eventos@cebri.org.br.
DÚVIDAS OU CONTATO
Centro Brasileiro de Relações Internacionais
Copyright © 2013 Cebri, Todos os direitos reservados.